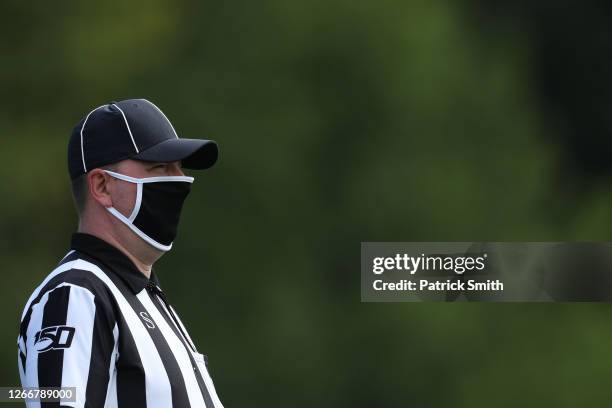 ---
Next up, the NFC North – 2nd Year Predictions. This is another stacked division, jam-packed with young talent. If you have been following my 2nd year outcome series, then you have read my predictions on the NFC East and NFC West. We have already highlighted some up-and-coming players that are rapidly climbing the fantasy average draft position (ADP) charts.
---
David Montgomery is an interesting topic of discussion for NFC North – 2nd Year Predictions. He is a bit of an enigma to me. His final two college seasons playing for Iowa State were very successful, while his rookie season in Chicago was productive, but otherwise underwhelming.  Look at his college stat chart below for reference.
David Montgomery      

 Rushing

Receiving

Year
School
Conf
Class
Pos
G
Att
Yds
Avg
TD
Rec
Yds
Avg
TD
Plays
Yds
Avg
TD
2016
Iowa State
Big 12
FR
RB
12
109
563
5.2
2
13
129
9.9
0
122
692
5.7
2
*2017
Iowa State
Big 12
SO
RB
13
258
1146
4.4
11
36
296
8.2
0
294
1442
4.9
11
*2018
Iowa State
Big 12
JR
RB
12
257
1216
4.7
13
22
157
7.1
0
279
1373
4.9
13
Career
Iowa State
624
2925
4.7
26
71
582
8.2
0
695
3507
5.0
2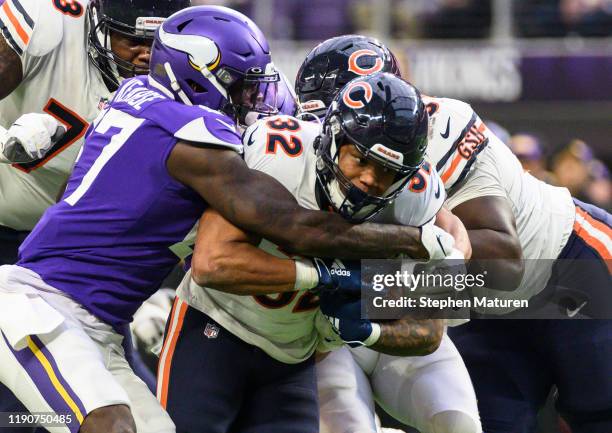 Montgomery came out of college with a 91.1 overall grade per PFF, leading all running backs heading into the 2019 draft. Between 2018-2019, he was first in forced missed tackles with (185), with Devin Singletary, Bryce Love, Alexander Mattison, and Darrell Henderson rounding out the top 5.  He is the only player to break over 100 tackles (rushing and receiving) in a season in college, a feat he accomplished twice (2017-2018).
During his time as a Cyclone, he had 624 rushing attempts for 2,925 yards. The interesting statistic is his yards after contact. Montgomery amassed 2,181 yards after initial contact at the collegiate level. WOW! He proved himself as a powerful runner, both to the outside as well as between the tackles.
Receiving was a different story. Montgomery's 65.5 receiving grade in 2018, tied for 26th and his 7.1 yards per catch, was good for 34th in the class. Those number were a regression across the board from his 2017 stats. In a modern NFL that values great receiving from their running backs as much as their actual rushing ability, consistency in pass catching is an area that Montgomery will need to improve.
Bear Down
Now let's take look at his 2019 NFL stats with the Chicago Bears:
| | | | | | | | | | |
| --- | --- | --- | --- | --- | --- | --- | --- | --- | --- |
| YEAR | TEAM | ATT | YDS | AVG | TD | REC | YDS | AVG | TD |
| 2019 | CHI | 242 | 889 | 3.7 | 6 | 25 | 185 | 7.4 | 1 |
If Montgomery does not improve on his receptions and receiving yards, he will likely slide down the board into the 28-30 range in 2020. He must take it upon himself to show the coaching staff that he is a reliable option as a receiver out of the back field. He is currently valued as an RB2 with upside, but also a low floor.
The quarterback situation in Chicago is also a limiting factor to Montgomery's production. If Nick Foles can win the starting job and return to his Super Bowl Most Valuable Player (MVP) level, things could look very different for the entire Bear's offense. With more quarterback production and a more explosive offense, Montgomery could finish in the top 20-23 RB range.
The good news for Montgomery, his head coach was quoted saying. "I'm very happy with where he's at," and followed with, "Love the kid to death and I think he has a really bright future." This bodes well for hard hitting, power running style that Montgomery possesses and Chicago loves. With no threat to losing his starting position, this is the year for a sophomore campaign to solidify him as a backfield powerhouse, barring any missed games to current injury.
 My prediction for David Montgomery in 2020 (16 Games): 268 Attempts for 1,072 yards, 7 Touchdowns and 29 Receptions for 200 yards, 2 Touchdowns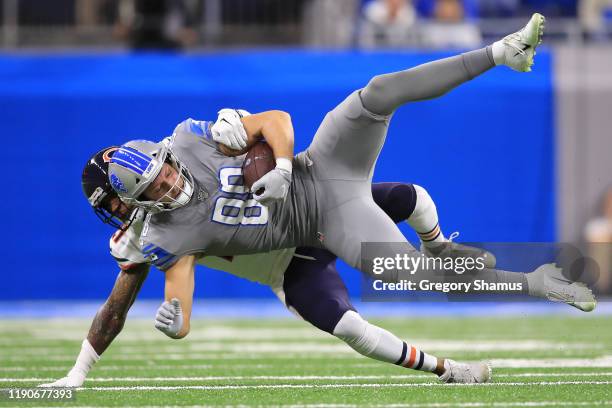 Thomas James (T.J. Hockenson– Detroit Lions
TJ Hockenson is in a position to shock everyone this season. People may have already forgotten about his 2019 NFL debut against the Arizona Cardinals. He managed to bring in 6 receptions for 131 yards (21.8 yards per reception) and a touchdown. This was the most receiving yards by a rookie tight end in their debut…ever. Hockenson's season began to unravel after that.
Losing QB Matt Stafford to a back injury in week 10 was a big hit to the Lions' offense and T.J. in particular. Not to mention, he had a list of injuries of his own he was battling throughout the season. He suffered a brain injury week 4 against the Kansas City Chiefs (did not miss any games), suffered through playing with a shoulder injury, and was placed on injured reserve to end his season with an ankle injury.
Next Level Tight End
2020 should be a breakout season for Hockenson if he can stay healthy and play 16 games. He was drafted 8th overall in the 2019 draft and the Lions' are waiting to cash in on their investment. With a current ADP of 188 (making him the 13th tight end off the board), he is a great late round value pick that could easily plug in as a high ceiling TE1. It isn't crazy to expect a top 5 finish among tight ends if Hockenson and Stafford both stay on the field.
My prediction for T.J. Hockenson in 2020 (16 Games): 84 Receptions for 940 yards and 6 Touchdowns.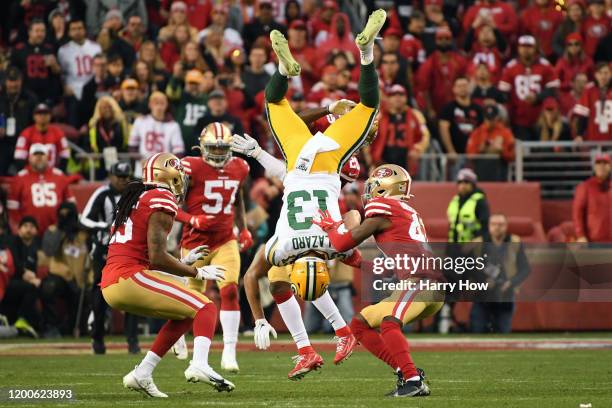 The 2020 draft strategy in Green Bay was puzzling to say the least. Heading into the draft, the general consensus was that the coaches and front office would spend capital on weapons to surround Aaron Rodgers and boost a passing game that mostly struggled in 2019.
Outside of Davante Adams, the team's clear WR1 and one of the league's elite talents at the position, the receiving corps in Green Bay was largely underwhelming. Dismal may be a more fitting description. Geronimo Allison, Marquez Valdes-Scantling, Equanimeous St. Brown and Jake Kumerow were Rodgers' other available options and most of them were plagued with injures and inconsistent play.
Good News For Aaron Rodgers
One guy that gave the Packer's a little bit of hope moving into the 2020 season is Allen Lazard. He had 3 starts and played in 12 games total in 2019. Heading down the stretch, he was a guy that Rodgers could trust to make big plays and they quickly formed a noticeable chemistry. His stat lines don't look sexy to the naked eye, as he posted 35 receptions for 477 yards and 3 touchdowns, but it is definitely a solid foundation to build on.
Look for Lazard to outplay his ADP (240) and solidify him as Green Bay's clear WR2 in 2020. The time to get him now. He is a late round pick that could really boost your flex options and fill in on bye weeks for your starters.
My prediction for Allen Lazard in 2020 (16 Games): 86 Targets, 65 Receptions, 825 Yards, and 7 Touchdowns.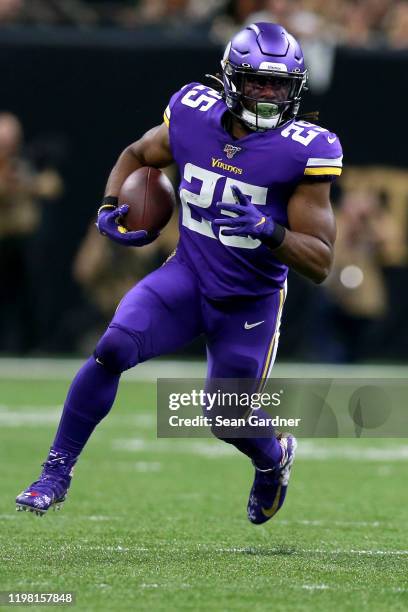 Alexander Mattison- Minnesota Vikings
As far as my NFC North – 2nd year predictions are concerned, Alexander Mattison is the best handcuff option period. Starter Dalvin Cook has a lengthy injury history and the potential for a hold out in 2021 if the star RB and the Vikings can't come to a contract agreement. Cook is one of the best running backs in league, but these risks bode well for Mattison's prospects.
Moves Like Dalvin
Mattison has 100 attempts for 462 yards (4.6 YPC average) and 1 touchdown in the 2019 season. He also caught 10 of his 12 targets for 82 yards receiving. Mattison is a powerful and illusive runner, much like Cook on the field, so he may factor into the Vikings' administration decisions moving forward. He can also catch the ball exceptionally well making him a dual threat at the position.
Victim of Circumstance
In all honesty, it is very hard to see anyone starting out as the RB1 in Minnesota other than Dalvin Cook heading into the 2020 season. However, in redraft leagues Mattison is still a viable late round draft pick with high upside as a handcuff to Cook. Draft him late regardless of my roster situation, because you get a ton of upside with very little cost.
In dynasty leagues, he is a buy. Now would be the time to put in an offer on him, so if things sour with Cook and the Vikings, then you are left with a great young RB on a run heavy offense at a reasonably low cost.
My prediction for Alexander Mattison in 2020 (16 Games): 119 Attempts for 559 Yards Rushing and 17 Receptions for 146 Yards and 3 Total Touchdowns.
Final Thoughts on the NFC North

Be prepared for the NFC North to be one of the more exciting divisions in the 2020 season. My NFC North – 2nd Year Predictions have been a blast to analyze and research. There is a lot of talent across the board (ignoring Chicago's QB situation) which should lead to a very competitive division. Aaron Rodgers is on a mission to prove he's the best in the NFL and Matthew Stafford is primed for a huge comeback year.
These four players profiled are in position, at the very least, to build on their rookie campaigns heading into their 2nd season. With any circumstance leading to a change in depth chart order, we could witness stars being born in the 2020 season.
---
You can follow me on Twitter @TheMeanDean10 to talk about anything regarding fantasy football. Also, be sure to follow @DynastyFBDigest and @IDPGuys for everything fantasy football related.