2020 Tight End Revue 🍑. In addition to Mark Andrews, there is a host of young, up and coming tight ends who are itching to replace the old guard in that top tier. Let's take a look at some of my favorites as well as some busts in sheep's clothing.
Ahh yes, my favorite position…the tight end 😉
Heading into 2020, the tight end landscape is undergoing a slight makeover. The top tier has a new face joining in the Kittle/Kelce/Ertz mix. Last year, Mark Andrews was a top TE sleeper and he said "That's cute." while blowing away top expectations and projections. Andrews has even supplanted Zach Ertz in that #3 spot according to our ADP here at Dynasty Football Digest.
YES! YES! YES!
Hunter Henry – LA Chargers – Currently TE #8
I understand dynasty owners who might be frustrated with Hunter Henry. Entering his 5th year, Henry has only played in 41 of 64 possible games. It can be hard to invest in a guy with that history. However, Henry is still only 25 years old! Most tight ends haven't even broken out by that age. We've seen Henry break out and be productive and now he has tight-end-targeting machine Tyrod Taylor at QB. Remember Charles Clay? I think people view Tyrod as a negative, but I would strongly disagree. I expect Hunter Henry's ADP to climb and I would be more than happy with him as my cornerstone dynasty tight end.
Noah Fant – DEN Broncos – Currently TE #9
Noah Fant is an athletic freak. He is a wide receiver in a tight end's body. We saw some flashes of Fant's potential last year (like this 75-yard catch and run). 
Noah Fant!

75-yard touchdown for the @Broncos rookie TE! #CLEvsDEN @nrfant

📺: CBS
📱: NFL app // Yahoo Sports app
Watch free on mobile: https://t.co/GjhTr4sGG6 pic.twitter.com/xPXUX3Q8IL

— NFL (@NFL) November 3, 2019
Drew Lock is everyone's favorite QB sleeper this year with all of the weapons that the Broncos added in this year's draft. Lock does have a rapport with Fant, as they were drafted together in 2019. I think Fant may still be a year or two away from consistent top 6-8 TE production, but I'd invest with confidence. If he's your second TE rostered, you're in fantastic shape and can afford to let your investment mature.
Jonnu Smith – TEN Titans – Currently TE #17
I dunno, does a football player who looks like this interest you at all?
Jonnu Smith is similarly an athletic freak like Noah Fant. A man this big should not be that fast. Jonnu is another player with injury concerns, but his risk and upside are insane. We saw some chemistry with QB Ryan Tannehill last year, and now Delanie Walker is officially out of the way. You'll need to back Smith up with another decent or high upside tight end, but I am all in on Jonnu this year and beyond. His ADP reeks of value right now.
Hayden Hurst – ATL Falcons – Currently TE #16
Many people forget Hayden Hurst was drafted in the 1st round ahead of Mark Andrews. Shipped off to Atlanta, Austin Hooper 2.0 should produce like…well…Austin Hooper did. They are eerily similar players for fantasy purposes and I think Hurst can plug right in and take over where Hooper left off. The Atlanta Falcons offense will remain one of the best in the league. Don't let Hurst's ADP get too high now, or else you'll really need to begin reaching for him. But where he is going at the moment is too SWEEEEEET.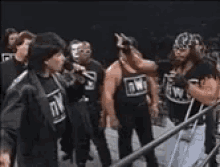 Dallas Goedert – PHI Eagles – Currently TE #12
Admittedly as an Eagles fan, I may be a bit biased when reviewing Dallas Goedert. He's a better version of Zach Ertz (who isn't getting any younger) and I boldly (incorrectly) predicted the Eagles would have moved on from Ertz already heading into 2020. There were trade rumors so I wasn't totally off base! What's more to say about Goedert? He produced even while sharing targets with Ertz and is attached to a tight end friendly QB (whether that's Carson Wentz or Jalen Hurts LOL) for years to come. We may be just one more year away from Goedert being in that top tier and you can snag him now at TE #12??? Don't overthink this.
Irv Smith Jr. – MIN Vikings – Currently TE #24
Yes, Kyle Rudolph is still atop the Vikings tight end depth chart, but Irv Smith Jr is coming for that #1 spot!
Another guy with an above-average athletic profile for a tight end, Irv is chomping at the bit to break out. It may not happen to the level it should while Rudolph is still in town, but when he is gone… BLAST OFF 🚀. Get Irv Smith Jr. now while he is still being drafted as a backup or 3rd string TE on dynasty teams.
Blake Jarwin – DAL Cowboys – Currently TE #27
I don't actually like Blake Jarwin all that much. However, the combination of his ADP plus the fact that the Cowboys paid him, I see a real Tyler Higbee-Esque career arc developing. With all of the receiving weapons the Cowboys now have, targets will be scarce. But I could see Jarwin being a red zone option for Dak Prescott and he should eat against teams with poor coverage linebackers.
NO! NO! NO!
Darren Waller – LV Raiders – Currently TE #5
Listen, I LOVE Darren Waller the player and his story (check out one of the most captivating interviews I've ever heard featuring Waller). He was the other top TE sleeper, in addition to Mark Andrews, who hit in 2019. However, in Las Vegas, the competition for targets just got much tougher. The Raiders drafted wide receivers Henry Ruggs, Bryan Edwards, and hybrid Lynn Bowden Jr. Plus factor in a healthy Hunter Renfrow and Tyrell Williams and I just don't love him to repeat his breakout season. I think he'll be a fine producer who is actually in line for positive TD regression. And Marcus Mariota winning the starting QB gig may be a huge win for Waller more than anyone else on that offense. I just don't like him at his current value. Not a total stay-away, but proceed with caution guy.
Austin Hooper – CLE Browns – Currently TE #6
A total stay away guy, however, would be Austin Hooper. The perfect tight end trap player right here. He flourished in a friendly Atlanta offense and now gets paid in Cleveland. YUCK. Remember when we all invested heavily in David Njoku? Guess what, he's still there! I just don't like the uncertainty of Hooper's situation to draft him where he's going to be my TE 1. I'll pass almost every time.
Mike Gesicki – MIA Dolphins – Currently TE #10
It might surprise you to see Gesicki on this list after he finished 2019 strong. Again, don't hate the player/profile, hate where he's going. Before Preston Williams got injured last year, Gesicki was only seeing about half the targets he received post-Preston Williams injury. Plus, the Dolphins have a new QB who we aren't even sure if or when he'll be starting. I would much rather have any of the tight ends above in my YES! YES! YES! section who are going after Gesicki than Gesicki himself. I think we're going to be talking about buying Gesicki in another year or two down the road, possibly (hopefully) with a change of scenery on a new team. I just don't want him at this point in time.
OJ Howard/Rob Gronkowski – TB Buccaneers – Currently TEs # 14 & 22 Respectively
Another surprise to see here. This whole Tampa Bay/Tom Brady situation just reeks of the unknown. Don't get in your DeLorean Marty, it's not 2011 and we're not going to see historic fantasy production from Gronk. I foresee him being a red-zone weapon and decoy in 2020. Sure, he's going to have massive touchdown games, but they will be few and far between. Do you want to guess when they'll be? Good luck. In best-ball leagues, sure Gronkowski is a great asset, but any other format, no thank you. And poor poor OJ Howard. I think he's just destined to be one of these "what if" guys we talk about years down the road. He should honestly be going after Gronk for this year at least. Unless he gets the hell out of Tampa Bay, I am steering clear.
MEH
Don't forget about these tight ends, but also don't overvalue or reach for them. Let them come to you at a value if it happens.
Jack Doyle – IND Colts – Currently TE #23
I love Philip Rivers landing in Indianapolis for Doyle's fantasy outlook. If you're in win-now mode, he's a great piece to add this year. But in the same breath, potentially dump him after a few solid games in a row. He won't carry much value beyond 2020.
Tyler Higbee – LA Rams – Currently TE #13
I was all about #teamHigbee last year and knew as soon as the Rams gave him that contract, that they valued Higbee of Gerald Everett. Higbee was a league winner for many fantasy owners last year, but don't let that blind your judgment. You could get Higbee for free last year. Not so much this year. That and the fact I think we saw his ceiling last year tells me he'll be a letdown this year. I just don't want to pay the price for 5 monster weeks.
Evan Engram – NY Giants – Currently TE #7
We could be talking about a league winner in Engram IF he can stay healthy. That's a big IF. And that's essentially all that needs to be said for Engram. He's a stud IF he stays healthy. Up to you how much you want to invest in literally a 50/50 shot at best. Make sure you take one of my YES! YES! YES! guys shortly after taking Engram.
TJ Hockenson – DET Lions – Currently TE #11
Mr. One Game Wonder! TJ Hockenson had many fantasy owners taking a victory lap after week 1 in 2019. WHOOPSY.
There are a few things you can count on in life: death, taxes, and Detroit Lions running backs and tight ends with massive talent and upside under-performing year after year after year. At the 11th TE off the board, no thanks.
Jared Cook – NO Saints – Currently TE #15
Jared Cook was AWESOME in 2019. I'm not taking that away from him. But he's another year older and so is Drew Brees. Another guy who I just don't like his value over anything else. Very real chance Cook and Brees could be done after this year.
Dawson Knox – BUF Bills – Currently TE #18
Dawson Knox is a second-year guy who flashed a bit last year. He's the epitome of the word MEH and would make a nice 3rd tight end on your roster with some potential to develop into more as the years go on. I think he's being over-hyped at the moment.
Kahale Warring – HOU Texans – Currently Unranked
Now Kahale Warring is a true sleeper this year. I'd rather have him over, Dawson Knox. The loss of Deshaun Watson's favorite target in Houston opens up a ton of targets. There have been productive tight ends in Houston before with Watson, and none of them was as good a player as Warring is. Excellent investment who is essentially free.
Follow me on Twitter @OnTheJawn for lots of spicy fantasy football takes tweets from the John and random thoughts about life that happen to pop into my head. Click here to view my past articles. Get all the dynasty advice, rankings, and articles that you need by subscribing to Dynasty Football Digest. Looking for the best IDP takes to help win your league? Look no further than the IDP Guys, just click here to dominate your league.