---
As fantasy draft season ends, now is roster reflection time. How did you do?
---
The TRUE most wonderful time of the year, fantasy football draft season, is sadly over. Whether you've been slow drafting a dynasty startup since May, or just finished your home league redraft this Wednesday, now we reflect. Reviewing your draft boards over and over to critique and criticize every pick is my absolute favorite thing to do. Boasting about the steal of the draft in round 10, or roasting your buddy for his reach in round 3. These are a few of my favorite things.
Players I've Ended Up With
I am in FAR too many leagues. Between dynasty and redraft I am that guy who just can't say no. Inevitably, I target certain players in certain rounds. Here are a handful who I've ended up with and some thoughts.
I've been reaching for Kirk everywhere. PPR, 1/2 PPR, standard, doesn't matter. I love his skill set and opportunity in what should be a high tempo, high scoring offense (O-line do your job!). Kirk's value was very broad. I saw him go as early as round 5-ish and as late as 8-ish. I was happy getting him anywhere in this range. The presence of Michael Crabtree sort of annoys me. But it's just more of an annoyance than worry. At least for now.
I know I know. Not exactly a shocker here, as he has been the sleeper darling of all drafts this year. For good reason. Skill wise, it could easily be argued that Godwin is a better wide receiver than his counterpart, Mike Evans. He's got everything going for him. The famed third year wide receiver. A Bruce Arians coached offense. A ton of vacated targets left behind from Desean Jackson and Adam Humphries leaving town. As a result, I was pulling the trigger on Godwin in the 3rd pretty consistently in most redraft leagues. And earlier on in dynasty startups, stole him around the 5th.  Buddy, I'll buy the Hellmann's!
https://twitter.com/dynastyhottakes/status/1169033649578229763?s=20
The theme here seems to be younger wide receivers who are being thrust into starting roles/roles that they deserve. A lot can be argued about Shepard's abilities and production with or without Beckham. I simply believe he's a good NFL wide receiver. The finger issue had Shepard sliding in almost all drafts to at best the 8th round or so. Often he could be had in double digits. If he can remain healthy, I like his upside and as a match up flex or third WR play week to week.
A running back! YAY! Duke makes this list because I was targeting him in startups prior to him being traded to the Texans. A little pat on the back never hurt anyone (pat pat pat). I don't think Johnson's landing spot could have been much better. Yes, Carlos Hyde puts a bit of a damper on the parade. But, Johnson is more than just a receiving or third down back. Did you know he is the U's (Miami University) all time leading rusher?
Think of the running backs who have come through that program. AND he is an above average pass catcher? Duke actually has the upside we've been waiting on Lamar Miller to reach for years. Hopefully he shows the Texans that Carlos Hyde should be nothing more than a change of pace back. Although, I am worried about Hyde taking away goal line touches.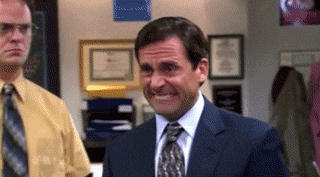 These two quarterbacks, for obvious reasons, I was targeting in almost every single draft. Murray was sniped from me in only one league (screw you pal!). Everywhere else I got him comfortably late in rounds 9-12. Because most leagues reward QB rushing the same as RB, these guys have a built in solid rushing floor every single week. On top of that, Murray is actually a good passer. This is what separates him from Jackson. And in my opinion, gives him greater upside than Jackson.
So now we sit back, light some candles, throw on some Barry White (or Heart in my case), draw a bubble bath, and get down with our bad selves. That's right folks. Talkin bout rosterbating. Kick back, relax, and reward yourself for all that hard work. All those podcast hours, strained eyes from reading stats and articles (dynasty football digest hopefully!), carpal tunnel from applying those stickers to your draft boards. This is where it all culminates. These few days before the season kicks off are for you. A bit of blue balls on Thursday, but then we climax on undeniably the best day of the entire year.
Week 1 of the NFL.
Let's. Go.
Tell us on Twitter where you went right and where you went wrong in your 2019 fantasy football drafts. Let us know who were your favorite (or least favorite) picks!
Follow me on Twitter @OnTheJawn for lots of spicy fantasy football takes, drunk tweets, and random thoughts about life that happen to pop into my head. Click here to view my past articles. Make sure to Listen to the F3Pod & IDP Guys podcasts for all of your dynasty fantasy football info.