---
Which version of 'King' Derrick Henry will we see this upcoming season? The King of the North, Jon Snow version whom finished last season on fire, or will we see the King Joffrey version which we've been mostly accustomed too during his NFL career?
---
Former Hesiman winner Derrick Henry broke out in a sense during the 2018/2019 season finishing as RB 13 in standard scoring leagues. I say in a sense because 43.3 % of his seasons total points came during a boom two week period to be precise to finish the season. This upcoming season will we see Henry perform like The King of the North Jon Snow or will he perform with a whimper and mirror King Joffrey?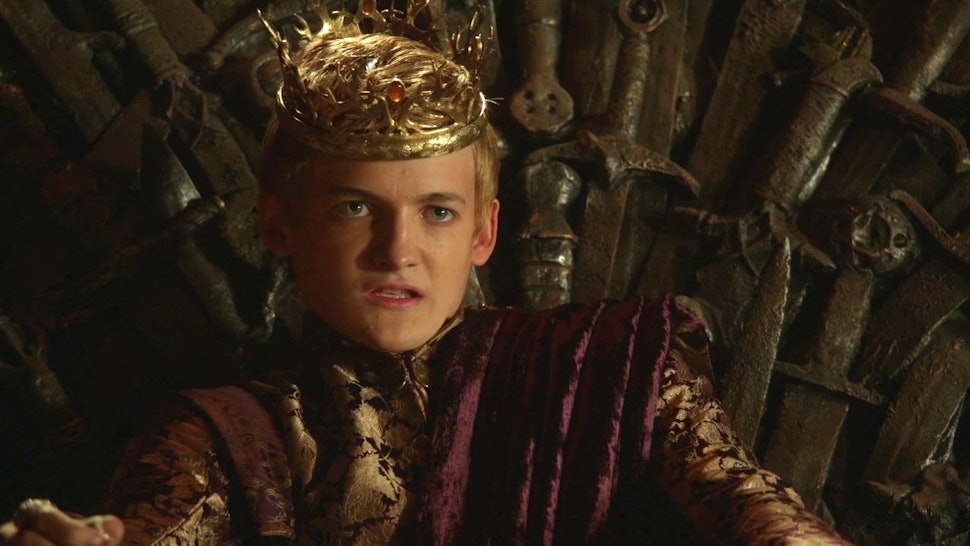 Which version of Derrick Henry will he portray this season?
The Breakout
Week 14 against the Jaguars, Henry had 17 carries for a whopping 238 yards and four touchdowns. This mammoth 14 YPC (yards per carry) performance was backed up a week later in New York against the Giants. Henry finished with a staggering 33 carries, which he took for 170 yards and two touchdowns. The only downside was a combined 1 reception for 0 yards, owners weren't complaining though. 50 caries, 408 yards, six touchdowns, 8.16 YPC over this two week fantasy play off period had owners laughing all the way to the bank. That's if Henry owners were in the fantasy playoffs, since everything leading up to this point was pedestrian.
99 Yards. Derrick. Henry. Unbelievable.

(via @NFL)pic.twitter.com/1D1xL0Vpda

— PFF (@PFF) December 7, 2018
The larger sample size
This brings us to the week prior to the breakout round 14 performance. 474 rushing yards on 128 carries at 3.70 YPC. This meant not many fantasy owners would have benefited from Henry's December purple patch. This isn't even counting the fact he was likely benched (86% of ESPN fantasy owners had Henry benched during this round 14 match up). With a reliance on touchdowns and having not rushed for more than 58 yards all season, he likely was on your bench also.
This is without mentioning his minimal output as a receiver. Between weeks 1 -13, Henry had 12 receptions for 78 yards, including 5 matches with a grand total of zero receptions, Joffrey like.
raise your hand if you benched Derrick Henry tonight pic.twitter.com/Wrxur0E3Pe

— Fantasy Football Today (@FFToday) December 7, 2018
2019/2020
So what does this mean for the 2019/2020 season?
The Titans offensive line ranked 17th in terms of adjusted line yards last season. Expect a similar output for this middle of the pack offensive line this season.
Titans have a new offensive coordinator in Arthur Smith who has said 'Henry will be a big part of the offense in 2019'. This indicates that we will see Henry be the rightful King of the offense, Jon Snow, but many are skeptical as he has fooled us before.
OC Arthur Smith said @KingHenry_2 will be a big part of @Titans offense moving forward pic.twitter.com/qUa9HYiDCK

— Jim Wyatt (@jwyattsports) February 5, 2019
Although Dion Lewis is still hanging around and will still receive the majority of Titans 3rd down reps in the offense, the end zone work is all Henry's. Lewis only rushed for one touchdown last season and that was all the way back in week one. While Lewis is still a capable running back who will see touches, I see this as  Henry's backfield.
Draft Help
In the most recent mock draft round ups on Titans online, 1/4 of the mocks had the Titans drafting a tight end in the first round. Noah Fant or T.J Hockenson both of Iowa. While Fant won't help Henry much in the blocking department, Hockenson is applauded for his blocking ability. This selection would certainly help create lanes for Henry to run through. Delanie Walker is still to return from his season ending injury he suffered in round 1.
Iowa TE TJ Hockenson isn't playing around with y'all – pic.twitter.com/XLwWu8xtMy

— Michael Kist (@MichaelKistNFL) January 14, 2019
Final thoughts
I am fully of the belief that Henry, the Jon Snow King version can finish as a RB1 in 12 man standard scoring leagues. A betting man would place Henry as finishing in the RB2 range like he did last season. I however would feel very comfortable drafting Henry in the early 3rd round in 12 man standard scoring leagues for the upside alone.
If last season's hot finish and Smith's words are anything to go by, we will see King Henry rise once again. He will take his rightful Throne as a RB1.
11 carries. 219 yards. 4 TDs.
Derrick Henry is INSANE pic.twitter.com/PtG9p1Vntg

— Barstool Sports (@barstoolsports) December 7, 2018
Thanks for reading guys I hope you enjoyed the read. Don't forget to follow me on twitter @dynastyboyd or on Instagram: boydkillingworth